To thrive and grow in a competitive business landscape, orthodontists must be able to pivot — to think more broadly about the patient problems they solve and to reimagine ways of operating. For me, Jamie Reynolds, the pivot resulted from working in the Detroit area that found itself on the leading edge of the economic meltdown in 2007. At the time, I believed that if my partner and I became the best orthodontists in town, business would follow; so we spent the first 10 years becoming great finishers, among other undertakings, attending Ormco's annual Forum and learning from the best clinicians in the world. But we still weren't growing. When the recession hit, we needed to pivot, to make some on-the-fly decisions to keep the business alive. So I started contacting my most successful orthodontic friends. Jeff Kozlowski was my first call.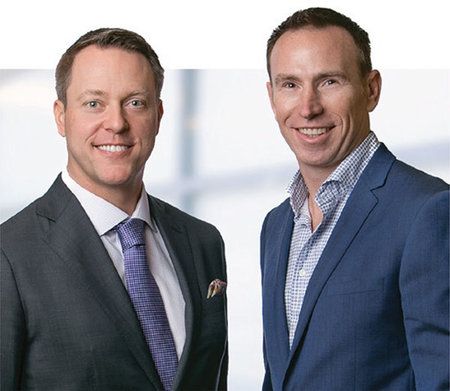 Drs. Jamie Reynolds and Jeff Kozlowski
For me, Jeff Kozlowski, my initial eye-opener came during the transition from group practice to running my own show. I had the unique opportunity to conduct an extensive evaluation of Insignia™, Ormco's comprehensive digital treatment solution. Through it, I learned the importance of efficient clinical mechanics and measuring what happens after treatment starts. As soon as I began in solo practice, I started tracking detailed metrics and, like Jamie, worked to be the best orthodontist around with high-quality finishes, thoughtful patient care, and imperatively, case management efficiency.
Using state-of-the-art appliances brought significantly faster treatment times. The dilemma then became patient financing, especially after the recession hit. My gut reaction was to decrease fees, but people, especially parents, are willing to pay more for optimal care. Monthly payments just needed to be affordable. Extending payments beyond end of treatment made sense, but how could I cover overhead — especially using advanced, higher-cost appliances that require upfront payment — and still manage cash flow if some patients couldn't put 25% down? I needed to pivot.
So we (Jamie and Jeff) put our heads together and formed a company to share our solutions with other practitioners looking for unrealized growth opportunities. It almost doesn't matter whether you're the most qualified practitioner around if you're not starting patients because your financing doesn't work. Success comes not only from doing phenomenal work but also from opening your doors to as many patients as possible. We learned to regard our patient pools in the aggregate to leverage those who pay in full or to put more money down so more patients can elect treatment. Then, hitting the sweet spot, we could add more patients without adding to fixed costs. And we were surprised with how few issues we had with extended payments.
Of late, we've been offering seminars (ormco.com/education) to share the results of collecting and mining data and our success with creative financing. Our businesses are growing; they're profitable, and we and our teams maintain amazing personal and practice lives. We encourage doctors to take advantage of the collective knowledge of our specialty at conferences, courses, and study clubs and to capitalize on what the latest practice and patient management and appliance technologies provide. The answers are there.
Drs. Jamie Reynolds and Jeff Kozlowski